Junk Headbands are a brand that you see everywhere. They're on sale at many retailers, and they seem like the go-to choice for headwear when working out. Junk is made of a synthetic material, which is not ideal because it doesn't hold up well to sweat or high levels of activity. They also have an elastic band in the back that can cause headaches and chaffing if not worn properly. However, Junk Headbands aren't all bad – they do come in fun colors to wear and match with your outfit.
For those who want quality headwear for their workout routines, we recommend Suddora headbands instead!
Are Junk headbands good?
I'm not a Junk Headbands fan. They're made of synthetic material, which is not ideal for my gym workouts because it doesn't hold up well with sweat or high levels of activity.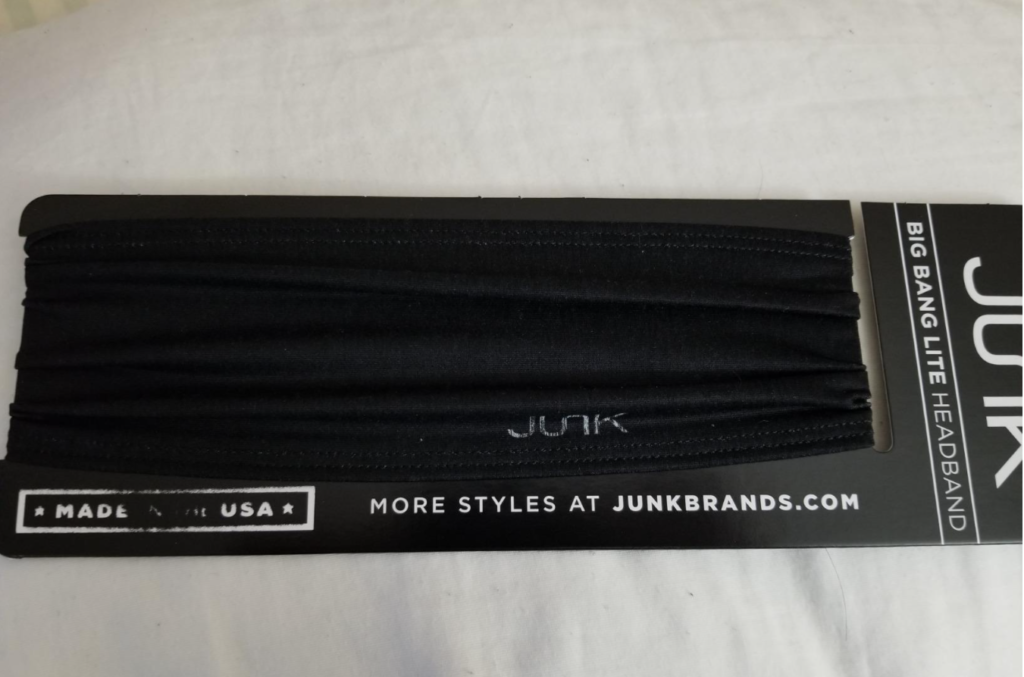 That being said, if you are big into designs or are in a fraternity or sorority then Junk Headbands might be the perfect match for you. After all, they are kind of cool. Especially if you are wearing the headbands for style instead of function.
Why They Aren't Great for Your Gym Workouts
The best headbands for workouts are cotton. The problem is many people don't really like how cotton headbands look. Junk's synthetic material (the same one used in their big bang lite) is a problem because the sweat and other moisture will soak into this fabric and cause it to deteriorate rapidly.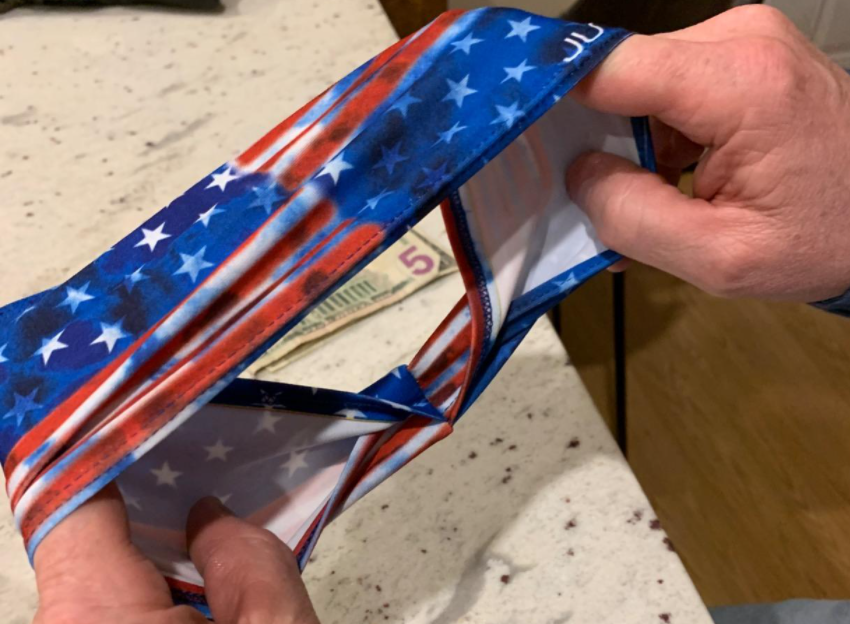 Junk Headbands also don't hold up well under high levels of activity – they can start rubbing your skin raw or give you headaches when worn too tight.
The Pros and Cons of the Product
Pros
Fabric is soft to touch.
Headband stays in place when worn correctly, it doesn't slip down your neck or slide back off the top of your head – which might be an issue with cotton bands.
Many styles to choose from
Cons
They break down easily under high levels of activity and does not pull sweat away from your skin
Shipping nightmare. It takes forever for the product to deliver since everything is made to order (they do not keep headbands in stock). You may not get your product in 2-3 weeks sometimes after your purchase.
Not good for short hair
One Size fits most but not all. The headbands are not adjustable.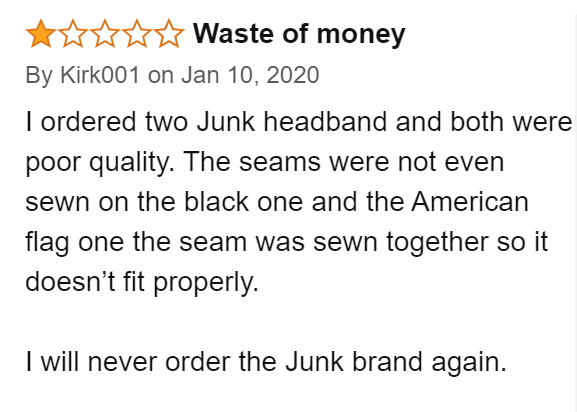 What You Should Consider Before Buying Them
Before buying a Junk headband, you should consider that there are much better headbands on the market like Suddora, Nike, Adidas, and others.
Are you wearing for fashion or function? Either way, Junk loses the battle because their headbands are not comfortable – so it's lose-lose.
Junk Headbands are also not as sweat-resistant which is a big deal. Junk headbands might be less expensive, but you're paying more in the long run because they break down quickly and don't last very long!
If you want to buy Junk, then go for it. But if you care about quality and function – Junk falls in last place in the headband market. The proof is in the details and the fact is they do not hold up.
Most Common Questions about Junk
Where is junk headbands based out of?
Junk brands is based out of Bentonville, AR, United States.
Are Junk headbands made in the USA?
Yes, Junk headbands are made in the United States in Bentonville, Arkansas.
Are They Machine Washable?
Yes, you can machine wash junk headbands. Although we have not washed them past a few washes and some others complain that their headband did not hold up well long term.
What Features of Junk Make them so special?
Junk really only has one feature that sets them apart and that is the fact that they have tons of cool styles! They are offically licensed by many and that is really cool.
If you found this review helpful, let us know! We love hearing feedback on our reviews.
Similar items to consider:
Suddora Tapered Headband – Looks good and feels great.
Nike Headbands
Adidas Headbands
Maven Threads Headbands
Lululemon Headbands